Statistically, 70% of field workers are in the construction business. In Finland, the percent translates to 41110 construction workers. A majority of field employees are external workforce with low retention rates, which cause serious HR problems.
On the upside, the HR department can leverage SaaS and low-code technology to solve the associated challenges. By deploying custom apps and other HR tools, the organization can attain better integration and realize substantial cost savings. Here's a low-code case study for a better understanding.
Let's explore four challenges faced by the HR department in the construction industry, and how to leverage low-code development to create synergy with field workers.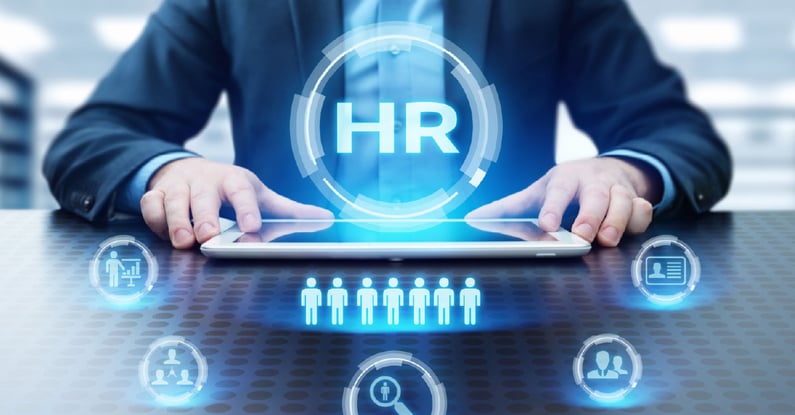 #1 Onboarding inefficiencies
The construction industry faces a shortage of skilled labor as experienced boomers retire and millennials shy away from the industry. (The latter group cites low wages and harsh working conditions in the construction business). Moreover, most construction companies have a transient workforce of subcontractors. These companies opt to hire subcontractors or sub-consultants with the skills necessary for a particular project.
Seeing that most employees are under contract, construction companies find it logical to forego onboarding processes. After all, proper onboarding can take up to 4 days, and time is of the essence. It's no wonder 22% of companies in Finland lack onboarding strategies.
Inefficient onboarding leads to up to 82% employee turnover. In the construction industry, onboarding inefficiencies can increase accidents and injuries on job sites as well.
To combat this challenge, therefore, HR professionals should maintain a pipeline of potential employees at all times. HR experts can leverage an applicant tracking system that integrates with the organization's website, social sites, and favorite job boards.
HR teams can then direct the saved time on talent acquisition to implement a comprehensive and continuous onboarding process. Have regular check-ins at least twice a month to ensure new hires have adequate training, equipment, and gear to ensure safety.
A low-code built platform helps streamline the onboarding process – from talent sourcing to talent acquisition and onboarding. That, in turn, helps to:
Reduce hiring cost
Save onboarding time
Reduce the skill gap
Improve skills management
Reduce employee turnover
#2 Poor communication
The construction industry is complex, dynamic, fragmented, and involves multiple parties.
It is therefore hard to maintain effective communication. The resulting poor communication is worse in cases of field workers. A majority of these workers are external employees with limited access to IT systems on the job.
External workers mainly get instruction (and other relevant information) from the site manager. That's because HR professionals are too short on time to communicate to every employee in person. Thus, field workers lack knowledge of the organization, how work is delegated to them, core values, broader work scope, and HR communications.
They also lack ways to raise any concerns with the HR department, more so complaints about the site manager, such as harassment, lying, and bullying.
The result is:
Conflicts
Mistakes (low quality work)
Lack of direction
Cost and time overruns
Poor corporate culture
HR professionals should, therefore, embrace digital transformation and establish channels of communication where workers can voice concerns without repercussions. Think of a suggestion box or regular check-in with each employee.
Luckily, low-code business applications can facilitate a cultural shift to a more intelligent, modern, and transparent work environment. For example, custom apps to schedule work orders and provide work instruction to employees in real-time. Or an online chatting option for field workers to voice their concerns, update their progress, and so on.
The results are:
Higher employee retention rates
Conflict prevention
A chance to address existing problems before they worsen

#3 Accidents and hazards
Source: europa.eu
Worker safety is a major concern in the construction industry. After all, the industry is prone to work-related accidents and injuries. In 2018, one-fifth of all the fatal at-work accidents in the EU-27 happened within the construction industry. Three-quarters of these accidents involved dislocations, strains, superficial injuries, and concussions.
If HR neglects taking the necessary precautions to record and communicate at-work accidents, they risk:
Increasing worker compensation fees
Costly medical bills
Potential lawsuits from the injured party
While impossible to completely eradicate any risks from a site, the HR professional can:
Ensure the site manager understands the value the organization places on a safe work environment
Ensure every employee dealing with hazardous materials or operating machines is well trained
Adopt new technologies like artificial intelligence, wearables, and advanced computer vision for proactive accidents prevention and risk reduction
Ensure workers understand the company's safety protocols. That is how to record and report a work accident when it occurs. Additionally, site managers should know what to do in case of a workplace accident.
New application developments (think of AI-powered video analytics) can automatically identify and alert site managers and field workers about emerging risks and hazards. They can also measure safety-related tasks to identify hot spots and trends.
Identifying the potential risk of accidents, alerting everyone involved in a site, and taking measures to mitigate the risks can save your organization huge compensation fees. You can also implement a return-to-work program that helps injured workers return to the site at a limited capacity within the shortest time possible.
#4 Integrations
Integrations, especially with information systems, are essential for effective structural communication and sharing of information. For a more streamlined operation, integration must extend to include HR systems, financial systems, and more.
Integrations help solve different HR challenges, including poor communication and delayed compensation. For example, integrating payment systems with HR systems makes it easy to disburse salary payments.
However, the HR organizational change to a more interactive, self-service-oriented feedback loop strategy causes a new set of challenges, like:
Dependence on technology/system vendors
Dealing with a multivendor can prove to be costly
Cases of non-streamlined processes
Multiple regulations (which require constant iterations to programs)
HR professionals must, therefore, adopt a field worker management software that automates and streamline HR process. That is, from recruitment to onboarding and day-to-day management. The business application can help the HR team to manage and distribute data automatically. It can also help gain access to all workers' information and actions in a single system, which removes data silos and boosts internal collaboration.
Streamlined processes can help the HR department:
Remove any data silos between teams
Have clear visibility into their field workforce
Increase internal collaboration
Shift from mere HR goals to overall business goals
Realize substantial savings
Achieve more employee engagement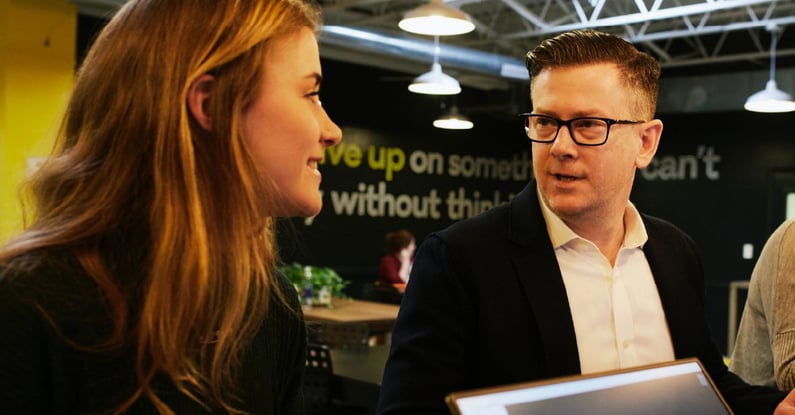 Does your company need a solution to field worker management?
People are the most valuable assets in the construction business. The role of HR then centers around the welfare of employees. You can support field workers and improve cohesion with improvements to onboarding, communication, reporting, and integration. All of which is made easy with the flexible low-code app that eSystems is developing. Contact us to learn more about our upcoming launch.
WRITTEN BY: Mika Roivainen | Chief Digitalization Officer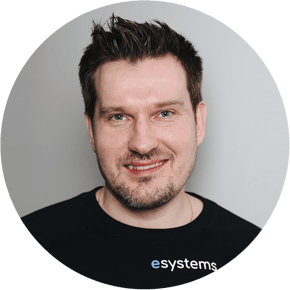 Mika Roivainen
Mika brings over 20 years of experience in the IT sector as an entrepreneur – having built several successful IT companies. He has a unique combination of strong technical skills along with an acute knowledge of business efficiency drivers – understanding full well that tomorrow's winning businesses will be the ones that respond fastest and most efficiently to clients' needs. Contact: +358 400 603 436