If your company is involved in any type of field service, there's no set of employees in your organization that's more critical to its success than your field workers.
However, one of today's facts of field service life is that this group of employees probably won't be the most stable in your company. With about 2 million openings currently unfilled, and with 50% of field service workers expected to be freelancers rather than direct employees by 2025, companies such as yours will face the necessity of bringing new workers into the organization on a continuing basis.
When introducing new workers into a company, it is critically important to ensure that they are properly onboarded. That term refers to the process of transitioning a new hire from an outsider to a fully functioning team member who is well integrated into the culture and operations of the organization, and is successfully performing his or her job responsibilities.
Effective onboarding is critical to new employee retention and success on the job. As the Society for Human Resource Management (SHRM) notes,
"Rather than setting new employees up for success, organizations with poor onboarding processes are setting the stage for an early exit."
In fact, statistics from Glassdoor indicate that providing a great onboarding experience improves new hire retention by 82 percent.
But getting onboarding right can be difficult.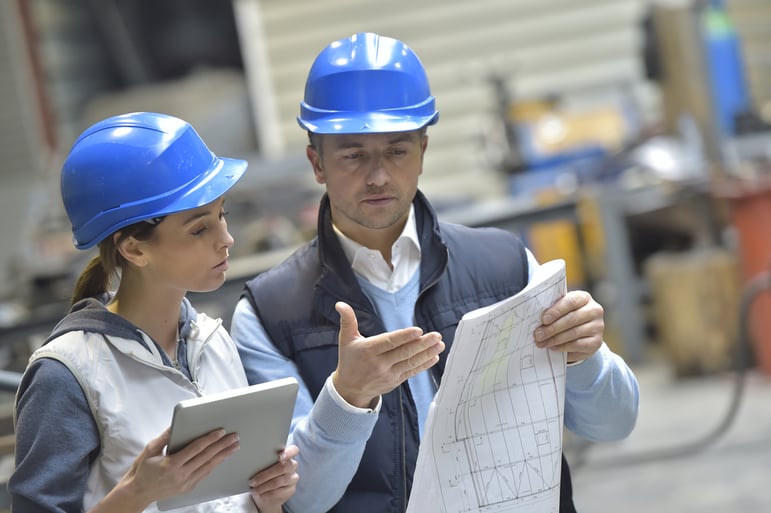 Problems with traditional onboarding practices
New employee onboarding involves a wide range of activities, such as collection of new hire information, benefits education, orientation to the organization's structure, culture, and procedures, introductions to other team members, and job-specific training. The process has historically been mostly manual and paper-intensive. For example, a new hire's first day on the job is often devoted to filling out mountains of paperwork, and trying to get oriented to the organization by reading through paper-based manuals such as an employee handbook.
Usually, a Human Resources (HR) staff member personally guides each new employee through the process. In addition to providing direction and answering questions, the HR representative is normally responsible for ensuring that all required information is collected from the employee, that it is properly loaded into the appropriate systems, and that paper copies are securely stored and distributed across the organization as required. That places a heavy burden on the HR organization each time a new worker is hired.
The mostly manual and paper-based onboarding process still used in many companies tends to be slow, error-prone, and labor-intensive for both new hires and the HR professionals who guide and assist them. And that translates into substantial added costs for the organization.
That's why more and more companies today are transitioning from traditional procedures to the use of employee self-onboarding.
What is self-onboarding?
Self-onboarding is all about enabling employee self-service during the onboarding experience. At its core is an online platform that interactively guides users as they enter their own information into a centralized employee records system. Based on technological innovations such as the use of low-code development platforms to create sophisticated, customized work-process automation applications, self-onboarding systems streamline the onboarding process while lifting much of the paperwork burden off of HR. As SHRM puts it:
"Next-generation onboarding technologies can also eliminate much of the manual work, reduce the chance of problems or delays, and leave more time for HR and line managers to train and socialize new employees."
A good self-onboarding system will do more than just guide users through the steps of building their online employee profile. It will also answer questions and provide help as required, so that for most onboarding activities users no longer require personal interaction with an HR staffer.
Of course, there will always be elements of the onboarding procedure for which personal interaction is necessary. But it's also true that most members of today's workforce are used to interacting digitally, and for many of their activities, both on and off the job, prefer that method.

Why self-onboarding is particularly important for field workers
As an article at constructionbusinessowner.com declares:
"Onboarding remote and field workers requires more effort than onboarding other employees."
Onboarding involves orienting the employee to their work environment, and providing initial training in job procedures. Traditionally, these activities have taken place in an office setting. But for field workers, much of the onboarding process will necessarily revolve around their field locations rather than a cubicle in HR.
Onboarding is not just the initial entry of employee information into a company system. Rather, it is an ongoing process, involving orientation, integration, and training activities, that usually spans at least 90 days. So, for most of their onboarding experience, field workers will be at some remote worksite rather than in an on-campus office.
In fact, for field workers the self-onboarding process can itself be an important element of job training, requiring them to learn from the very beginning how to use their mobile devices to upload or access needed information online. Given that as of 2020, upwards of 72% of field workers were using mobile devices in their work, that's a major benefit of self-onboarding.
Self-onboarding also allows field workers to participate in the onboarding process from their own homes (perhaps even before their first day on the job), which may make it easier for them to find and input needed information, such as direct deposit account numbers.
How Fieldio can help you succeed with self-onboarding your field workers
Fieldio is a comprehensive field-worker management solution built using eSystems' low-code technology. It is a centralized, cloud-based service that allows field service organizations to automate and customize their workflows, and to consolidate corporate information into a single, authoritative source that allows secure, anytime, anywhere, device-agnostic access by authorized users.
Fieldio's digital self-onboarding feature (one of its five key functions) is specifically designed to make onboarding field employees as easy and painless as possible. The process begins when HR or a supervisor adds a new hire to the system. That triggers a text message that guides the new worker to download the Fieldio app, and use it to input all the information required to create their employee profile.
With Fieldio, new employees benefit from a seamless experience, based on automated processes, that guides them step-by-step through the onboarding process. It also provides them with access to customized training, workplace and location information, safety notifications, company news, and much, much more.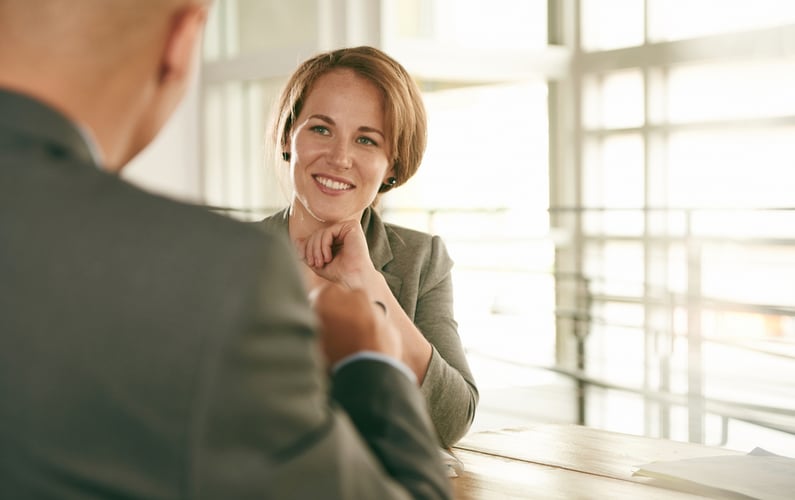 Fieldio can enable outstanding self-onboarding for your company's field workers
According to one estimate, the average new hire must complete 54 distinct activities during their onboarding experience. By streamlining that process, and making it as quick, painless, and error-free as possible, employee self-onboarding can make a real difference in your company's ability to acquire and retain the field service talent it needs to thrive.
As Gallup puts it:
"If your onboarding is not exceptional, it's broken."
Fieldio can help you build a truly exceptional self-onboarding process for your company, one that will make life easier for both your new hires and your HR department, and help you better manage your workers with less manual work.
Contact us today to kickstart revolutionizing your field worker management.
WRITTEN BY: Mika Roivainen | Chief Digitalization Officer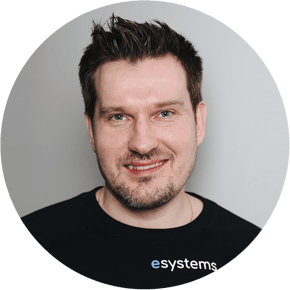 Mika Roivainen
Mika brings over 20 years of experience in the IT sector as an entrepreneur – having built several successful IT companies. He has a unique combination of strong technical skills along with an acute knowledge of business efficiency drivers – understanding full well that tomorrow's winning businesses will be the ones that respond fastest and most efficiently to clients' needs. Contact: +358 400 603 436