If your company is in the field service business, your field workers are its greatest asset. Not only are they the face of the business to customers, they are the company's arms and legs in providing the services you offer.
That's why furnishing the best possible support for your field service workforce should be one of your highest priorities.
A key tool for achieving that goal is the employee file every company maintains in one form or another. That file basically contains everything your company knows about each worker, including not only job-related information such as qualifications, certifications, attendance, and performance, but also sensitive personal information for which there are stringent legal requirements regarding security.
In most organizations, taking care of the employee file is a core Human Resources (HR) responsibility. But because many HR departments remain in the horse and buggy era of employee records management, that often means handling reams of paper documents, perhaps along with some Excel spreadsheets. In fact, recent surveys reveal that 52% of field service organizations still depend on such manual tools.
The result, as a recent report from Deloitte puts it, is that:
"About 30 percent of the administrative HR workload is used for document handling due to lack of automation."
But now new technologies are available that allow companies to improve their field worker management while simultaneously reducing the workload on their HR departments. How? By replacing all those paper records with a digital employee file.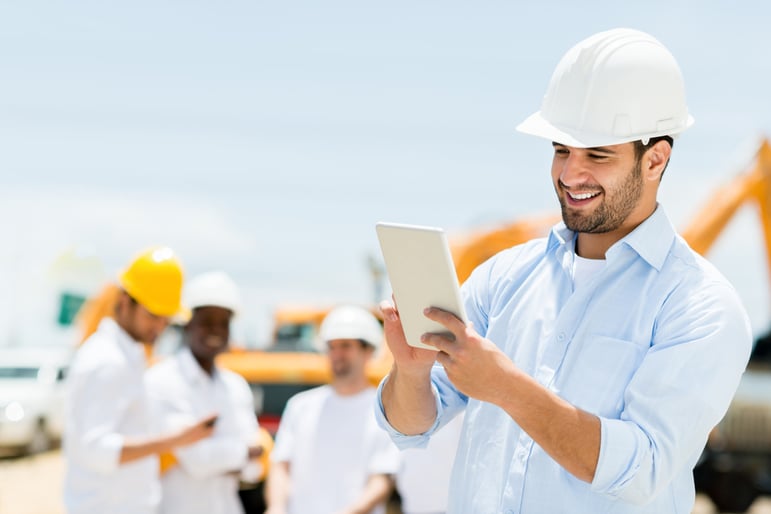 Benefits of a Digital Employee File
With a digital employee file all personnel records (with some legally mandated exceptions) are digitized and maintained online rather than in paper documents. All relevant information regarding each employee is filed electronically, managed at a single virtual location, and can be delivered to authorized users, including employees, managers, and HR staffers, anytime and anyplace, using any web-enabled device.
The digital employee file becomes the master record, the "single source of truth" for all employee-related information. Updates are made only to the master record, and it is the only record interrogated when users request information. Data only has to be entered once, and is then immediately available across the entire system.
When data is entered, the system automatically applies error and consistency checking to ensure accuracy and reliability, eliminating the possibility of confusion due to inconsistencies between updated and non-updated versions of the same information.
Because records are available from a centralized source, HR is relieved of the burden of having to track down paper documents filed (and sometimes misfiled) in physical filing cabinets. Instead, authorized users can search for and retrieve relevant information online with the click of a mouse.
Not only does this substantially reduce the HR workload, it also minimizes the need for devoting office space to the storage of paper records. Paper filing systems are bulky, and since records must be maintained not only for current employees but for former employees as well, paper document file space requirements will continue to grow over time.
The Fieldio digital employee file
Fieldio is a single, integrated field-worker management solution built using eSystems' low-code technology. It is a centralized, cloud-based service that consolidates data from existing legacy systems in real time, making that information immediately available to users across the organization.
The Fieldio digital employee file (one of five major Fieldio functions) provides a comprehensive and unified view of all relevant information regarding each employee. This data is consolidated from existing legacy systems, and can be accessed and updated by authorized users any time, from any location, using any web-enabled device, such as a tablet or smartphone. Users interact with the Fieldio platform through a highly intuitive visual user interface that allows them to quickly get up to speed.
A digital employee file is by far the most secure method of maintaining employee records, and the security provided by Fieldio is state-of-the-art. Records and communications can be encrypted, and access to different types of information is determined on a role-defined basis. For example, a supervisor might have access to data regarding an employee's work history or certifications, but not to that individual's direct deposit bank account information. All stages of record creation, distribution, access, and final disposal can be tracked for audit purposes.
Because Fieldio is built using low-code technology, it is highly customizable to fit your company's unique environment and workflow requirements.

How Fieldio can help you succeed with field worker management
Field worker management can be particularly challenging, since much of an employee's data is generated remotely, away from the organization's offices. Similarly, onsite supervisors may need information that's not physically available at the work location. When needed information is confined to paper documents that may be housed at different locations, it can be very difficult for supervisors or HR personnel to get a comprehensive view of an employee's situation, or to retrieve the particular piece of information that may be needed at that time.
But with the Fieldio digital employee file, all information regarding a field worker is immediately available, and can be accessed wherever and whenever needed. Supervisors, HR staffers, and workers themselves can review relevant employee information at a glance, without having to determine where a particular record is being kept, or having to arrange for it to be delivered where it's needed.
Also, data can be aggregated in real time, without time-consuming searches for relevant paper documents, to provide up-to-the-minute situational awareness, allowing users to highlight business-critical information that requires immediate action. For example, accident data can be updated as soon as an incident occurs. That information is then made immediately available across the system to trigger any needed response, as well as for reporting and compliance purposes. Plus, managers or HR can generate KPI (key performance indicator) data in real time.
Another major benefit of the Fieldio digital employee file is that it helps improve field worker morale by giving them self-service access to, and more control over, their own information. Rather than having to apply to HR to learn what information is recorded about them, which wastes the time of both the employee and the HR staffer, they can access their own employment records to, for example, uncover and correct information that may be outdated or otherwise incorrect. (Administrators can set role-based access protocols to specify which types of information an employee, or other class of user, can change, and which they cannot directly alter).
The Fieldio Digital Employee File can revolutionize your company's field worker management
The comprehensive, integrated, and unified digital employee file provided by Fieldio can provide a major boost to your ability to manage your company's field workforce. You'll be able to extract, transform and load field worker data across multiple systems, and share field-generated worker information back to those systems, all in real time.
Fieldio can not only make life easier for your HR department, but can provide your workers with an enhanced employee experience that will help them become more engaged with your company and with their work environment.
If you'd like to kickstart a revolution in your company's field worker management, contact us today.
WRITTEN BY: Sami Kovanen | Chief Customer Officer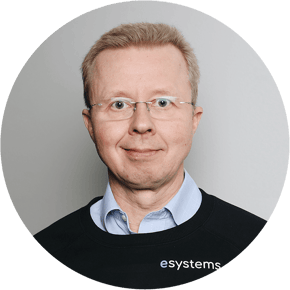 Sami Kovanen
Sami is an experienced and pragmatic sales lead with high energy and a proven sales track record. He specializes in establishing, developing, and managing customer relations and sales operations. Contact: +358 432 004 022