For companies engaged in field service of various types, field workers are the face of the organization. Whether it's a field engineer, repair technician, construction supervisor, or delivery person, these employees are the ones who are likely to have the most face time with customers. In fact, they may be the only direct contact a customer has with the organization. As a result, it is field service workers who, in many cases, have the greatest impact on customer satisfaction and loyalty to the company's brand.
Yet many companies devote far more time and effort to creating effective internal or backend systems and software applications than they do to deploying resources that directly assist field workers. In fact, according to recent surveys, 52% of field service organizations still employ tools that are fundamentally manual, such as paper documents, Excel spreadsheets, email, and phone calls, for most of their field service tasks.
That's a major contributing factor to the high levels of worker dissatisfaction and turnover now being experienced among field service employees. There's currently a shortage of about 2 million field workers, and 47% of field service companies report having difficulty hiring the employees they need. And that shortfall probably won't change in the immediate future—McKinsey estimates that by 2025 fully 50% of field service workers will have become freelancers rather than direct employees.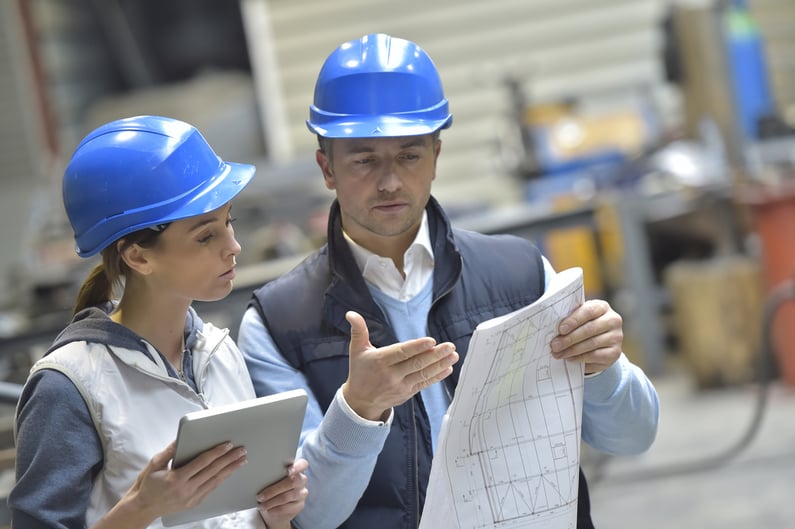 Lack of accurate, real-time information causes major field service problems
The most common complaint among field workers is that they often lack the right skills or tools for the job at hand. That's mainly due to the fact that at many companies the way information is distributed to field workers is still in the horse and buggy era. When a field service organization continues to rely on paper manuals, log books, schedules and forms, ensuring that up-to-date information is available to workers in the field becomes extremely difficult.
For example, because of the ever-increasing complexity of the technologies with which field service technicians work, even those who are well-trained often need to refer, in real time, to manuals containing detailed, current information about the specific item they're attempting to install or repair. But if that information exists only in the form of bulky paper manuals available in the office but not at the customer's site, the resulting delay in completing the service call is likely to be frustrating to field worker and customer alike.
Even worse, in a fast-changing technological environment, paper documents are difficult to keep up-to-date. Within months, or even weeks, important information contained in such documents can become outdated. In a 2019 survey, 45% of field workers reported wasting significant time due to outdated and inaccurate information. And a study by the U.S. National Institute of Standards and Technology reports that $15.8 billion is wasted in the construction industry every year due to inadequate information management.
The real issue is continued reliance on manual processes
As we have noted, more than half of all field service organizations still rely mostly on manual processes. That fact alone is the source of significant drains on field worker productivity, efficiency, effectiveness, and job satisfaction.
For example, according to a recent survey, more than 40% of workers say they spend at least a quarter of their time on repetitive tasks. The result is lower productivity and much higher error rates (research has shown that a person engaged in repetitive tasks is likely to make 10 errors per 100 steps). That's not only frustrating to field workers themselves, but it can also have a highly depressive effect on customer satisfaction.
More than that, having to search through paper documents, or even online spreadsheets and emails, to find urgently needed information while on site at a customer's location introduces confusion, stress, and unnecessary delays into a field worker's daily experience.
The traditional approach, in which field service workers perform their tasks according to a paper-based workflow, is simply inadequate in today's environment. But it doesn't have to be that way. eSystems is developing a new flexible low-code app where field service organizations can easily automate their workflows, consolidate information into readily accessible forms, and relieve field workers of many of the onerous and unproductive tasks with which they've traditionally had to contend.

What is low-code software development?
Low-code software development platforms enable users who may have few or no coding skills to develop sophisticated business applications. This is done by simply dragging and dropping pre-written code modules and templates onto the visual canvass of a user-friendly Graphical User Interface (GUI).
About 90% of an application's logic can typically be implemented using only the pre-written modules, leaving only about 10% that must be manually coded. The result is a design process that's far quicker (as much as 10 times faster) and far less costly than traditional software development methods.
Why low-code is a great solution for field service organizations
With low-code development, users can create applications that are precisely designed to automate their particular workflows, and provide consolidated, up-to-the-minute information when and where it's needed. Modern low-code solutions typically employ a cloud-based SaaS (Software as a Service) model. They can be accessed wherever an internet connection is available, and with any browser-enabled device, such as a laptop, tablet, or cell phone.
With low-code, field workers or supervisors who are intimately familiar with their job functions can create apps that fully digitize their workflows, minimizing or eliminating the need for remote workers to deal with paper documents. They can also implement an online digital knowledge base that provides field workers with exactly the information they need for their current context.
For example, rather than having to consult a potentially out-of-date paper manual during a repair call, a field service technician can use an appropriately designed low-code app to access current information, including step-by-step service checklists, on his or her mobile device in real time. Similarly, a field representative who is face-to-face with a customer can have all pertinent information regarding that customer and any contract requirements immediately available on their device. And since documents can be made searchable, they never get lost and are always retrievable in a matter of seconds.
In addition to automating workflows and providing up-to-date information as needed, low-code field service apps are being used to track job costs, tools, materials, inventories, employee attendance and performance, and much more. They're also being employed as HR tools to improve field worker onboarding and management.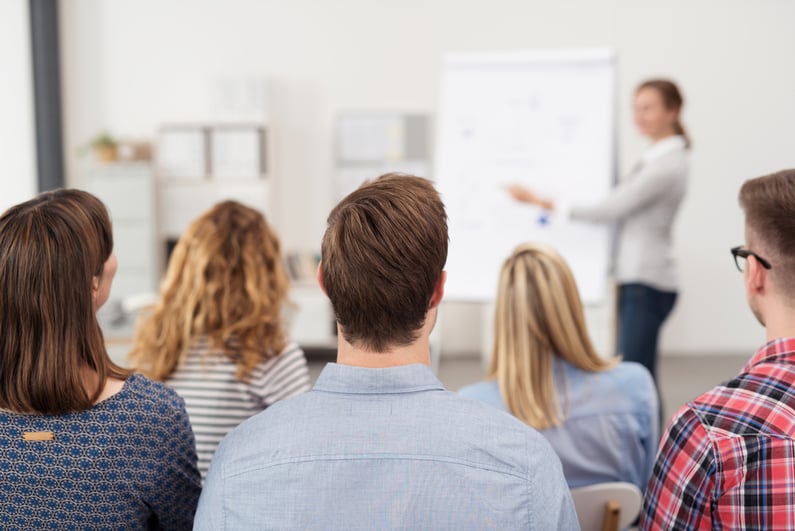 Let eSystems Nordic be your low-code partner!
eSystems, with its team of around 50 consultants, architects, developers, designers, engineers, and trainers, has long been known as the best low-code house in the Nordics. And now we're turning our focus specifically to the field service arena. Watch for our upcoming announcement of new solutions that are expressly targeted toward helping organizations with field workers reach new levels of effectiveness in their field operations.
In the meantime, if you'd like to know more about what low-code software development can do for your organization, please contact us today.
WRITTEN BY: Sami Kovanen | Chief Customer Officer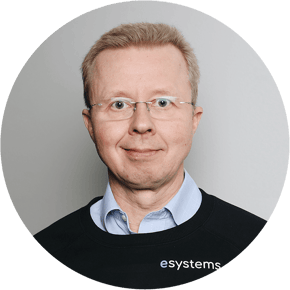 Sami Kovanen
Sami is an experienced and pragmatic sales lead with high energy and a proven sales track record. He specializes in establishing, developing, and managing customer relations and sales operations. Contact: +358 432 004 022