In the wake of the COVID-19 pandemic, businesses are more than ever using low-code software development to create the applications they need for their vital digital transformation initiatives.
That's due, in large part, to the fact that the pandemic has caused significant changes in workplace culture. In particular, there's been a massive shift toward employees wanting to continue working from home, which in turn requires significant adjustments to companies' business process workflows. And even when employees do return to the workplace, workflows will need to be adjusted to ensure that workers feel safe on the job.
In addition, critical business functions, such as the global supply chain, have been so disrupted by the pandemic that normal processes have been entirely upended.
As a recent report from McKinsey says:
"It is increasingly clear our era will be defined by a fundamental schism: the period before COVID-19 and the new normal that will emerge in the post-viral era: the 'next normal.' In this unprecedented new reality, we will witness a dramatic restructuring of the economic and social order in which business and society have traditionally operated."
A major result of this cultural shift is that business process automation is expanding rapidly, as is use of low-code platforms to create the new software applications required for that transformation.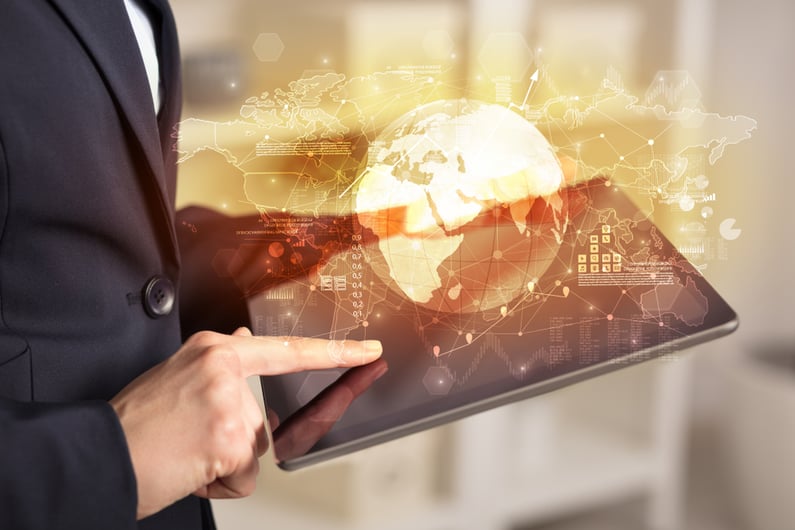 Why more and more businesses are implementing automation
Recent research reveals that workers in the U.S. spend about 39% of their time on routine, repetitive tasks. In addition, they spend another 10% on duplicated work—tasks that someone else has already completed. That, obviously, is highly wasteful; and companies are realizing that using employees for repetitive work is a waste they can no longer afford.
U.S. businesses experienced a 39% reduction in active employment as social distancing mandates made both workers and customers reluctant to come on site. At the same time, surging demand in some market segments, such as online retailers and manufacturers of medical, cleansing, and disinfectant products, overwhelmed the ability of those employees still on the job to keep up.
To overcome these problems, companies initiated a marked shift toward greater automation. As eSystems partner Workato reports,
"Teams want their key processes to be scalable, error-free, and delight key stakeholders—whether that's clients, colleagues, or candidates. As a result, we've seen the number of teams that are automating their workflows increase exponentially."
That's reflected in the spectacular growth in departmental automations by Workato client companies during the pandemic:
Customer Support — 290%
Finance and Accounting — 199%
Sales and Marketing — 184%
HR and Payroll — 166%
IT and Engineering — 164%
Low-code software development has been a driving force in this automation surge.
What is low-code?
The reason low-code has been so important for digital transformation during the pandemic is highlighted in this projection from Gartner: through 2021 the corporate demand for software development will increase five times faster than IT's ability to provide it. And the virus is only exacerbating the problem. But low-code's visual approach to software development effectively eliminates that bottleneck.
Low-code developers create sophisticated applications simply by dragging and dropping pre-built modules and templates into the desired logical arrangement using a Graphical User Interface (GUI), rather than by writing procedural code statements. The fact that as much as 90% of an app's logic is already implemented in pre-built modules provides benefits that are especially important in the age of COVID:
Users who have business process expertise but few, if any, coding skills can create useful apps essentially on their own.
Professional coders can develop sophisticated applications using the low-code platform's built-in integration functions to connect to external systems (using

APIs), and to other resources such as databases or cloud-based services.
All this can be done far more quickly, cost effectively, and with fewer staffers than is possible with traditional software development methods.
For companies trying to keep up in a challenging business environment, the pandemic puts a high premium on the ability to respond quickly to changing conditions. And that's exactly where low-code shines.

The pandemic is proving low-code's value
An example is Lendr, a fintech company that worked with eSystems partner OutSystems to build an application that allows their small business clients to quickly apply for PPP (Paycheck Protection Program) loans to help them keep their workers employed during the pandemic.
Low-code has been particularly effective in enabling ongoing creation of vital software even as COVID protocols continue to require developers to work from home. According to Gartner, that surge in remote application development is boosting low-code adoption. Gartner research vice president Fabrizio Biscotti puts it this way:
"The economic consequences of the COVID-19 pandemic have validated the low-code value proposition. Low-code capabilities that support remote work function, such as digital forms and workflow automation, will be offered with more elastic pricing since they will be required to keep the lights running."
Retaining clients will require automation
One of the most striking effects of COVID-19 has been its impact on customer behavior and expectations. According to McKinsey, the pandemic caused a "flight to digital" that saw both consumers and business customers become habituated to online transactions.
The 290% growth in customer support automation among Workato clients tells its own tale. Customers now demand a consistently high level of customer service, and won't settle for less. In fact, they're willing to pay up to 16% more for a product when the transaction provides an excellent customer experience. On the other hand, 59% will walk away from a company or brand they otherwise like if they are subjected to a series of bad customer experiences—and almost one in five will walk away after a single negative experience.
Low-code can substantially enhance the customer experience your company provides. For example, low-code apps are being used to ensure that service reps have all essential information about a customer at their fingertips (customers hate it when they have to endlessly repeat the same information to successive customer service agents). Other innovations, such as chatbots implemented and fine-tuned using an agile, low-code development methodology, can meet many customer needs without human intervention.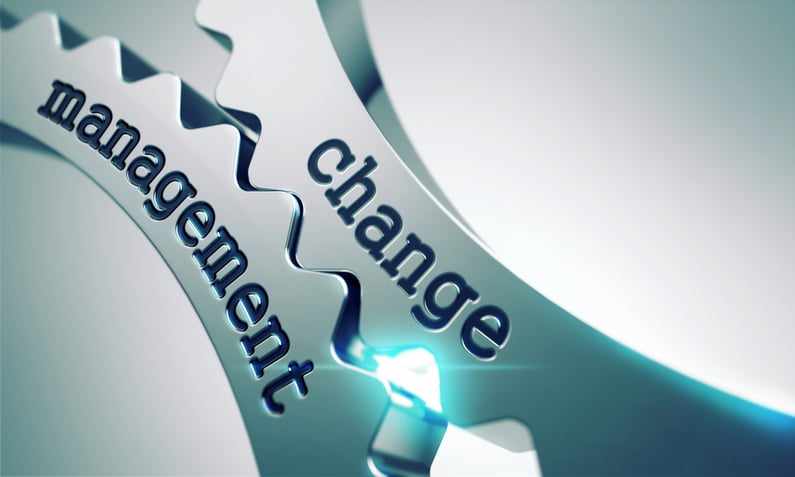 Let eSystems help you discover low-code's potential for yourself!
Even before the advent of COVID-19, Gartner projected that low-code would be used in 65% of application development by 2024. The pandemic has only accelerated that trend. And that mindset shift will be permanent. As a recent McKinsey survey declares:
"Covid has pushed companies over the technology tipping point—and transformed business forever."
The case for low-code automation is already proven in areas such as customer support, HR, finance, and IT. It's the way forward for companies just like yours, providing speed, flexibility, and long-term cost savings to propel you into the future.
If you'd like to know more about what low-code can do for your company, we'd love to talk with you. Contact us today and let's get started!
WRITTEN BY: Mika Walli | Head of Engagement Management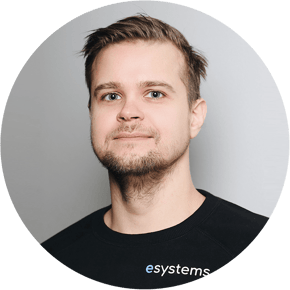 Mika Walli
Mika has a strategic and business-oriented mindset for delivering value to customers with varying digitalization efforts and solutions. Over 10 years of experience in various roles within the IT Sector has provided him with extensive knowledge and experience on value creation through technology, user experience, and service design.