That employees are critical to the success of any business is a fact no corporate leader would deny. But that reality has become especially important in these days of "The Great Resignation" when dissatisfaction with their work situations has caused workers to walk away from their jobs in unprecedented numbers.
That's why HR professionals have begun to focus more than ever before on improving the employee experience in their organizations.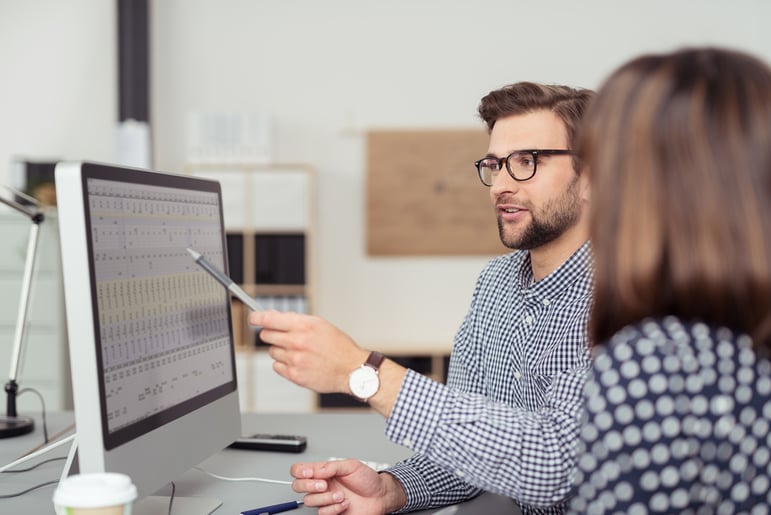 Why employee experience (EX) is critically important
A 2019 Deloitte Insights report states:
One of the biggest challenges we identified this year is the need to improve what is often called the "employee experience." Eighty-four percent of our survey respondents rated this issue important, and 28 percent identified it as one of the three most urgent issues facing their organization.
Most HR and management professionals are well aware of the exceedingly disruptive and costly impact of high levels of employee turnover. What many have also realized is that providing a good employee experience is critical to worker engagement and retention. According to McKinsey, workers who have a positive employee experience are 16 times more engaged with their work, and eight times more likely to want to stay with their employer.
HR's role in improving EX
Although there are many dimensions to EX, including issues such as work/life balance, job perks, and recognition in the form of salary, promotion, and awards, the true essence of the employee experience is focused on the work itself. As the Deloitte report says:
Employee experience is a bottom-up concept—where processes, places, and workflow are designed around employees' preexisting tendencies… the employee, not the employer, must be at the center.
This means that to improve their company's employee experience, HR leaders must have a firm grasp of the organization's work environment from the employees' perspective. And gaining that awareness requires that HR departments not only have reliable, comprehensive workplace data, but that they also have the time to determine how they can help workers have a more positive experience on the job.
Yet, in far too many instances, HR departments are so overloaded by their own process inefficiencies that they have little time and bandwidth to focus on the issues that may be negatively impacting EX in their company.

Common HR issues
Does your HR department find itself mired in a routine of endless end-of-month backlogs? Maybe that's because it's still dependent on manual processes. Entering data by hand and using spreadsheets to crunch it is highly inefficient, error-prone, and time-consuming. As a result, your HR workers may be so bogged down with their department's own administrative inadequacies that there's little time for thinking through the issues that affect EX in the organization as a whole.
Or, perhaps it's been difficult to pull together meaningful workplace data because it's spread across several unrelated systems. For example, there may be one system for employee tracking, a different one for applicant tracking, and others for time and attendance, benefits, and workers' compensation. With vital data siloed in separate systems or applications, it can be difficult to collect and consolidate the information needed to get a clear picture of workplace conditions (a necessity for improving EX), or to ensure that regulatory compliance mandates are met.
The fact is, traditional HR systems are complex, expensive, and often inadequate for meeting modern requirements for comprehensive data analytics. And when HR's own technology falls short, it's unlikely that it will be able to drive the process improvements and workflow automations that are vital to improving EX among the company's workforce at large.
Digitalization is key to improving EX
As the Deloitte Insights report indicates, improving the employee experience requires redesigning processes and workflows around employees' preexisting tendencies. HR expert Andrea Boatman explains it this way:
People are accustomed to counting on seamless technology in their personal lives, and they expect the same level of digital ease in their workspace. If employees find it taxing to access information or complete daily tasks with the provided tools, it can negatively influence their rapport with your organization.
Here's where low-code can be a game changer. When it comes to optimizing processes and workflows to meet the needs of workers, low-code software development offers unparalleled advantages.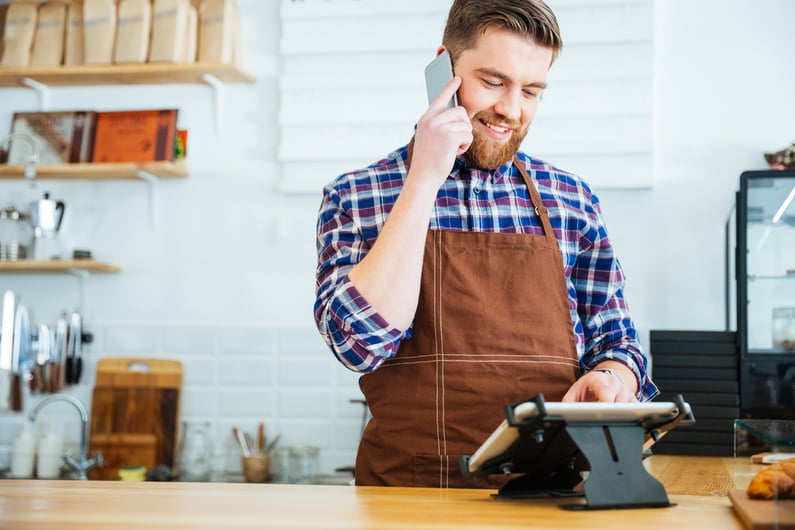 The benefits of low-code for optimizing EX
With low-code, workers who may have few coding skills, but who have an intimate understanding of the business processes they use, can be directly involved in building software to automate their own workflows. Rather than having to write procedural code, they help create the apps they will use by simply dragging and dropping pre-built components into the required logical flow using a Graphical User Interface (GUI).
Another advantage of low-code is that it facilitates use of an Agile approach to app development, where the initial design is produced and deployed quickly, then is optimized through several iterations by incorporating feedback from actual users.
Low-code allows you to develop apps that collect and rationalize data stored in different systems, and consolidate it into master records available in real time to authorized users both within HR and, as appropriate, across your organization. This increased visibility on data and process management will not only provide the information your HR department needs to ensure that your company is meeting all workplace regulatory compliance requirements, it will also help you create a seamless employee experience that helps workers do their jobs more efficiently and enjoyably.
Because it allows you to quickly and easily create processes and workflows that are optimized for the way employees actually want to work, low-code is perfect for helping to both streamline your company's HR processes, and develop a positive EX throughout the organization.
eSystems low-code can help you create a great EX!
Here at eSystems our mission is helping companies like yours take full advantage of the capabilities and benefits of low-code development.
We work with best-in-class technology partners to provide you with low-code development platforms that enable you to deploy world-class apps that are fine-tuned to meet your company's requirements. Our partners include:
OutSystems:

Named by both

Gartner

and

TrustRadius

as a top-rated low-code development platform (LCDP) based on customer feedback. OutSystems is the only LCDP with advanced features such as enterprise-grade security, scalability, governance, and performance, baked in.
Workato:

Recognized by

Gartner

as the leading enterprise integration and automation platform in North America, Workato is the enterprise iPaaS leader, featuring Agile automations, elastic scaling, and industry-leading security and governance.
But our value-added goes far beyond the technologies we provide. We start by working to understand your goals and vision. Then our experts come alongside you to provide analysis services that help you define the best roadmap for your low-code journey. We even provide a low-code innovation lab that allows you to prototype and test which digital automation ideas will work best for your company's needs.
Your employees are your most critical asset. And low-code software development is your best solution for creating the kind of employee experience that will keep your workers engaged and excited to be part of your team.
If you'd like to know more about how eSystems low-code can help you create the employee experience your company needs, please contact us today!
WRITTEN BY: Mika Walli | Head of Engagement Management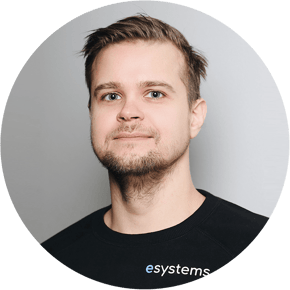 Mika Walli
Mika has a strategic and business-oriented mindset for delivering value to customers with varying digitalization efforts and solutions. Over 10 years of experience in various roles within the IT Sector has provided him with extensive knowledge and experience on value creation through technology, user experience, and service design.