At eSystems, we offer our clients a broad range of IT automation and integration services, application development, training, and consultation tailored for their needs. We empower our clients to deliver excellent solutions that are in line with the market's changing demands.
Our customers achieve ROI faster via our top low-code technologies- Workato and Outsystems. We help companies solve broken processes by roles. With our headquarters in Helsinki, Finland, our primary customer base is the top 500 companies in Finland.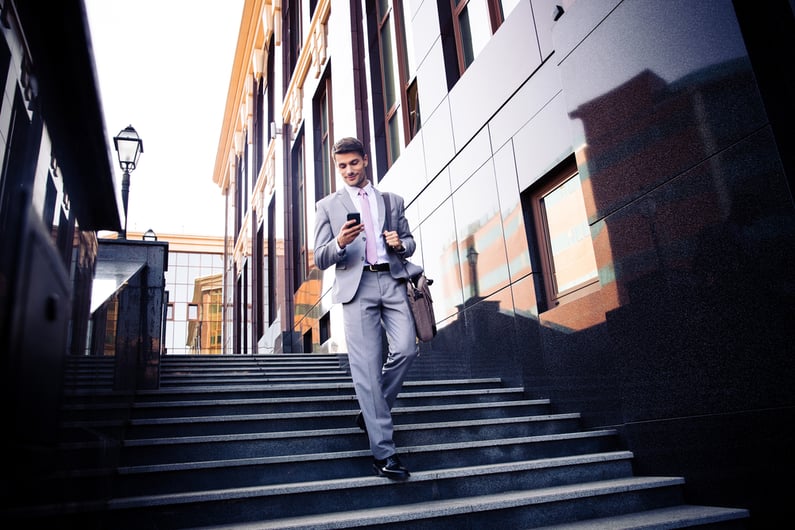 How We Solve Broken Processes
With the powers of low-code technology, we will empower you to fix broken business processes with the help of our low-code superpowers. Here are some of the ways we solve processes by role:
1.

Chief Financial Officer (CFO)
Are you stuck with too much manual laboring, data ownership practices, poor data quality, and too many separate systems?
If you aspire to streamline your department, our superheroes and highly customizable solutions will give you automated processes and better end-to-end data quality. We will help you to achieve huge savings by automating your order to cash, purchase to pay, and closing financial processes, while improving your data management.
2.

Head of HR
Are you are facing challenges with time-intensive on and offboarding? Does your staff have a poor user experience with HR systems? Do you have problems with GDPR and access rights? What about troubles with manual approval and compliance?
Create a flow from hire to retire with eSystems. These inevitable processes take up your time and are a pain to update. Our solution? Automate & Integrate. Add flexibility and agility to your job with the powers of low-code. We can create savings in the long run by improving the productivity of your people- with the incredible speed we are known for.
As the Head of HR, it's time to take command and drive your employee engagement to new heights. If you feel overwhelmed with too much to do and less time for your staff, you need a change.
As your new sidekick, eSystems can enable you by automating your HR processes via integrations, simple end-to-end business processes, and amazing interfaces using low code!
This allows you to inspire more employee engagement. By 2024, Gartner predicts that 65% of all software development will include low-code, with approximately 66% of large enterprises using at least four low-code platforms. Partnering with us is therefore a decision for your future!
3.

Chief Information Officer (CIO)
As the CIO, do you feel like your existing vendors are supporting you to the fullest potential? With eSystems, you can take control of the IT department by owning your capital and making great cost savings. With us as your faithful sidekick, you can support your business by taking the driver's seat and steering your company in the right direction.
You can avoid taking on new vendors with zero control. Together, we can fix your broken processes. We can do this by diminishing internal backlogs and using our fast application development capabilities to create omnichannel client experiences and digital assets for your business.
Are your developers unproductive? A study by Stripe and Harris Polls estimated that developers could collectively raise the global GDP by $3 trillion over the next decade. Don't fall behind; improving your developer productivity via low-code automation is the way to go.

4.

Head of Master Data Management
Implement novel processes that ensure completion and data accuracy. Understand and manage your master data. With eSystems, we work towards creating and unifying a master data system that fits your needs like a glove.
For the speedy delivery of your digital transformation, we leverage Workato and OutSystems, which are top-tier integration and automation technologies. They offer advanced integration, rapid applications, and versatility in solving problems.
Your master data will experience a significant improvement in management and integrity. This improvement positively influences your business processes, as master data healthiness is the precursor to fixing them. No more problems where master data causes the classic "garbage in, garbage out" dilemma.
Low-code is a dynamically typed language. You get a good glimpse of your transformation from the first development to future updates. The platforms are flexible, and the solutions are scalable to grow with your business. When you get into the driver's seat with eSystems, you can shift your focus from day-to-day issues to long-term development.
5.

Head of Procurement
As the head of procurement, you can achieve long-lasting and substantial achievements while creating more flexibility. If you aspire to build flexibility, unlock vendors, understand what low-code can do for you, and achieve more savings, eSystems is the sidekick to partner with.
Use low-code to create dynamic processes that grow with your business and automate your purchase to pay process. We enable you to fix broken business processes, design excellent and reusable digital assets, and create great user experiences. The time to adopt low-code is now. A Forrester research predicted that by the end of 2021, 75% of app development would be low-code platforms, up from 44 % last year (2020).
6.

For IT Architect
Are you stuck with lengthy backlogs and overload? With eSystems, you get automated and straightforward processes with super flexibility and scalability. We help you simplify everything, and we are proof that low-code works everywhere.
According to Appian, 30% of companies would instead use custom low-code for complex business processes. This tells you where we are heading. Low-code can be the perfect sidekick in automating your processes. We use Workato and OutSystems, renowned and elite integration and automation technologies, to speed up your company's digital transformation.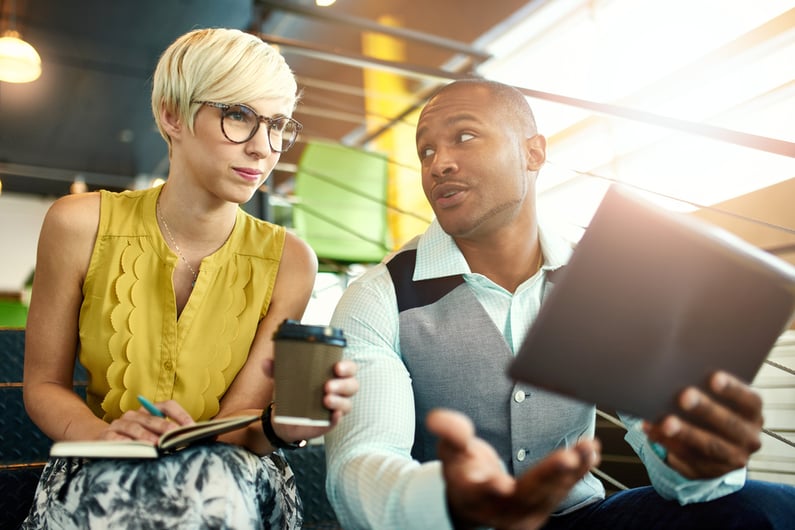 The value eSystems provides
These technologies and our superheroes at eSystems provide you with business application development at incredible speed. We can change your narrative and help you achieve savings for the long term. Low-code can support your role immensely and help you get more done, find out more here.
If you are ready to start your digital transformation at hyperspeed, fill out the application form to reserve your driver's seat. Our top engineers will contact you and schedule a free consultation session.
We tailor the consultation and solution to fit your company's needs. Due to very high demand, the drivers' seats are limited and filling up fast.
WRITTEN BY: Mika Walli | Head of Engagement Management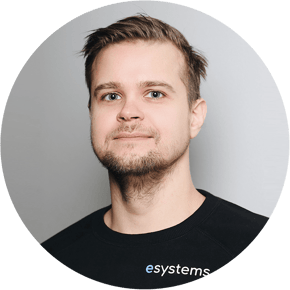 Mika Walli
Mika has a strategic and business-oriented mindset for delivering value to customers with varying digitalization efforts and solutions. Over 10 years of experience in various roles within the IT Sector has provided him with extensive knowledge and experience on value creation through technology, user experience, and service design.