Ordinarily, the travel industry is a multifaceted business sector with complex moving parts. You must address a myriad of factors to deliver an exceptional customer experience. That was before a global pandemic threw a spanner into the works.
Following the Covid-19 outbreak in 2020, there was an 80% drop in international tourism. The resultant travel restriction saw global tourism numbers drop by more than a billion. Almost two years into the pandemic, the tourism sector remains the most adversely affected, and it's likely to be the last to recover from this health crisis.
As the world denizen slowly recovers from the effect of Covid-19, it's not business as usual. The post-pandemic travel market is different and more restrictive. It's ruled by more government directives and health measures than ever before.
Time Sensitive Business Solutions
How do you cope in a highly restrictive business environment without compromising customer experience? By embracing smart travel technology customized to your company's needs and considerable mindset shift.
Typical custom enterprise-level solutions take months to build and launch. But lengthy turnaround is not an option for tour operators. Not if you wish to seize the narrow window of opportunity and conquer the market.
Low-code enterprise applications are the ultimate option if you're short on time and (or) need rapid deployment. Travel operators check both boxes and could use the low-code benefits in to gain an advantage.
Using a low-code platform, a travel operator can build and launch a custom, enterprise-level cloud-based app in months. Such business solutions improve efficiency and lower overheads while letting you enhance customer experience in a dynamic market environment.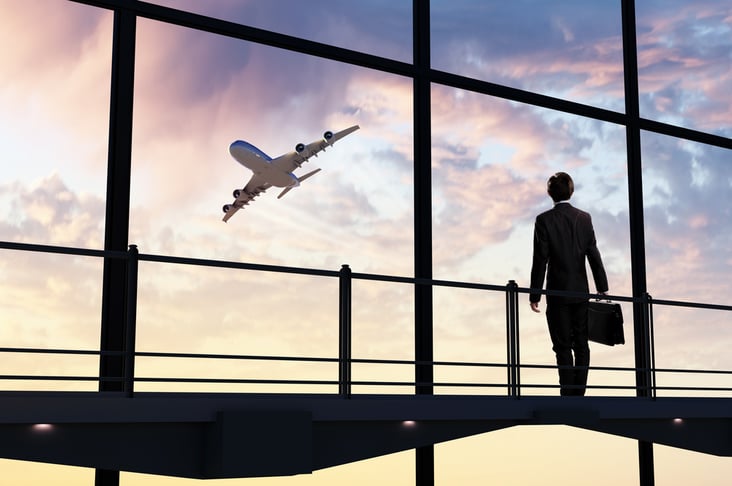 Lapland Safaris: A True Success Story
The promise of rapid deployment in a highly diverse and dynamic business environment such as travel may seem like a myth. But the superstars at eSystems have honed rapid deployment into an art form.
Dig in as we detail our team's achievements in the travel sector in this low-code case study for Lapland Safaris, the biggest tourism company in the Nordics.
Using New Tech to Help The Biggest Tourism Firm In the Nordics
Founded in 1982, Lapland Safaris specializes in providing memorable tour experiences in the Laplands. The company's phenomenal growth in recent years had outmatched its dated ERP system.
The stock system was slow and incompatible with modern technology, drastically impacting the company's workflow. Poor integration bogged their management processes with lots of manual work, slowing down operations, and frustrating the users.
With growth outstripping capacity, Lapland Safaris need a fully digitized ERP system delivered on a tight schedule at a low cost. These requirements ruled out the traditional approach but fell squarely within the realm of eSystems' superpowers.
The old ERP wasn't customizable, and it could not integrate workflows for routine tasks such as:
Supplier management: Lapland Safaris works with suppliers across the board but lacked a system to establish proper relationships, manage requirements, and ensure smooth and consistent communication. The firm could not assess each supplier's contribution, optimize performance, or develop a strategy to allow seamless database operations.
Order, billing, pricing, and storage: The old EPR limited the firm's productivity since it wasn't compatible with most IoT devices. Still, manual handling of routine but critical tasks such as billing and pricing led to poor customer experience. Poor data storage capacity meant the firm couldn't leverage available data to improve service delivery and identify growth opportunities.
Workforce management: The influx of administrative tasks from a growing workforce resulted in poor workforce management. Lapland Safaris could not then optimize employee's productivity while providing the necessary resources. A lack of critical productivity metrics led to a bloated workforce, bludgeoning payroll, spiraling business costs, leading to thinning profit margins.
Reservation management: Lapland's reservation management system was inefficient since it wasn't compatible with most IoT devices. It was tedious and time-consuming, frustrating the workers' ability to issue accurate quotes and manage bookings. It also limited the firm's ability to accommodate online bookings and create a seamless online reservation system.
New ERP System. Seamless Integration
Using OutSystems' low-code development platform, eSystems' superheroes helped Lapland Safaris improve its business processes. The fast and simple low-code approach supplied the travel operator with a new custom-built EPR system that was fast, fun, and easy to use.
With the new system, Lapland Safaris could automate critical but tedious business processes. Better yet, the system could integrate seamlessly with existing business process technologies on the market. Now employees could handle in minutes operations that usually took them hours or even days.
Automatic integration allows the sales representative to issue quotes much faster using real-time prices calculation. It also supports a seamless online booking giving customer's an upper hand in customizing their holiday plans.
Low-code technology allows companies to build new systems from the ground up. Now Lapland Safaris has an EPR system that's customized to meet their current and future needs. The firm can quickly scale its operations to accommodate growing needs at a moment's notice to capitalize on emerging business opportunities.

Low Code Development with Exceptional Results
With the help of eSystems' low-code superpowers, Lapland Safaris replaced an inefficient ERP system in record time. The new ERP was custom-built around the firm's specific needs. Through agile technology, eSystems delivered three connected applications that are core to Lapland's business success.
ERP System: The ERP has full capability to handle orders and bookings, invoicing, manage inventory, and it integrates seamlessly with Salesforce. The new system enabled the tour operator to automate routine processes. That allows employees to focus on higher priority work while lowering workload, and increasing job satisfaction. Higher job satisfaction led to improved productivity, higher sales, more revenue generation efforts, and better profit margins.
A Reseller's POS System: The system allows resellers to repackage and customize holiday packages offered by Lapland Safaris and resell them. The new design gives resellers matchless marketing freedom. Resellers can promote their offers across multiple channels and grow their sales.
Suppliers ERP: This smaller custom ERP allows Lapland direct and real-time connection to its vast range of suppliers, including hoteliers. Now the tour operator can make real-time reservations for any product bought from its website. Online shoppers can access prices and availability from Lapland Safaris' website. An automated reservation system improves customer experience while reducing phone calls and email communication.
Low-Code Technology In the Travel Sector
The results from Lapland Safaris low-code case study are impressive but not isolated. Virtually any player in the travel sector can replicate this success for their business. Quick results are typical because low-code platforms use agile technology to provide applications that are 90% ready for deployment. Your engineering team supplies the remaining 10%, which is customized to your specific needs.
Faster to Market
The post-pandemic travel market is going to be remarkably different. Events from the last two years have led to a significant mindset shift regarding the work environment. Remember, work schedule is a common denominator in travel and holiday plans.
There's now a larger remote workforce than ever before across the globe. Location-independent jobs could help fuel the next big tourism trend – slow travel. Tourists might opt for extended stays at destinations that allow them to work remotely.
You can build an agile, digital ready, data-driven business and latch on such emerging trends and opportunities with low-code technology. Besides streamlining operations, these business applications can inform your business strategy. You can refine your target market, travel packages, marketing platforms, and rethink your holiday packages.
Great User Experience
User experience is a critical feature in a highly competitive space where users are spoilt for choice. Modern web users are accustomed to apps and sites with sleek designs, intuitive user interfaces, multiple functionalities, and decent loading speeds. They will readily shun your service if you fall short of these expectations.
Besides beautiful aesthetics, low-code applications can accommodate any functionality core to your business operations. For tourism firms, that may include drawing real-time data from airlines, trains, hotels, national parks, and calculating hotel costs. That can accelerate your ability to furnish clients with accurate quotes quickly and efficiently.
Like Lapland Safaris, you can make real-time reservations once a client pays online for a holiday package. That will drastically reduce the amount of time your staff spends manning the phones and answering emails while boosting your sales.
Business Process Optimization
Efficient, consistent, and scalable business operations are crucial to business success. Optimizing business processes is a strategic approach that eliminates inefficiencies and reduces costs. Low-code technology can help you improve business strategy and operation management for better results and increase profits.
Building a low-code app is a collaboration between your and the IT engineers. The process uses iterations to ensure the product fits your business processes and procedures. Hence, our eSystems superstars reserve a driver seat for you on OutSystems, our low-code platform. You work with them as they automate and optimize every aspect of your business to ensure a perfect fit.
Automation is critical in a sector replete with tedious and repetitive business processes such as quotations, invoicing, marketing offers, and promotions. Low-code apps address every crucial aspect of your business to eliminate manual processing. Automation improves service delivery, job satisfaction, and productivity by eliminating tedious, repetitive work.
Multiple Integration
The tourism sector is already complex, but the post-pandemic travel market will likely raise the bar higher. There will be a myriad of government and health directives to track when planning a holiday. Keeping track of the changing directions might prove a pain for most travelers.
With the help of low-code technology, you can solve that problem for your clients. Every application built on the OutSystems platform by eSystems engineers integrates with multiple applications. You can build APIs to extend your system's capabilities and collect valuable data and information from official government channels.
Low code apps custom solutions are delivered at speed to fit your existing business model. Hence, they are compatible with all the business solutions you need to run your operations. In the case of Lapland Safaris, they needed an ERP compatible with Salesforce. The superheroes at eSystems can build a system that readily integrates with any technology and APIs to let any technology connect to you.
Scalable Operations
Growth often presents a challenge to many firms in the travel sector. Most companies often resort to hiring additional workers or temps to handle seasons influxes. However, that comes with a unique set of challenges, including thinning margins. A custom-built system lets you scale your operations without lowering your margins.
Each low-code app is custom-built around your firm's specific operations. Such solutions help you achieve your goals quickly and get your products faster to the market. Or enhance internal processes to improve efficiency and employee experience.
Low-code apps support high-level scaling because they use a reusable, component-based architecture. Reusable architecture is compatible with existing assets and uses centralized codes. It reduces the coding and editing efforts necessary to create a solution. Changing the original module updates the changes throughout the application to save time. You'll never need extensive configurations to integrate more apps or expand your capacity.
Exceptional Deployment
Speed is of the essence when deploying a new business solution or launching a new product. Low-code platforms have in-built pre-deployment protocols to speed up the deployment. Simplified staging allows engineers to assess the app performance during the development stage, thanks to DevOps.
DevOps is a cultural shift that integrates IT operations during the development process to accelerate delivery. It allows developers to automate manual and slow processes to speed up application development and deployment.
Most importantly, DevOps enables engineers to prioritize business value over the technology side. The superheroes at eSystems test the app's UX, CX, security, architecture, and workflow integration during development.
Testing at every stage of the app development facilitates the low-code platform to deliver near-flawless solutions for the pilot stage. Your staff can test out the system and provide credible feedback for iteration. The low-code development team can then polish all aspects of the system in readiness for deployment.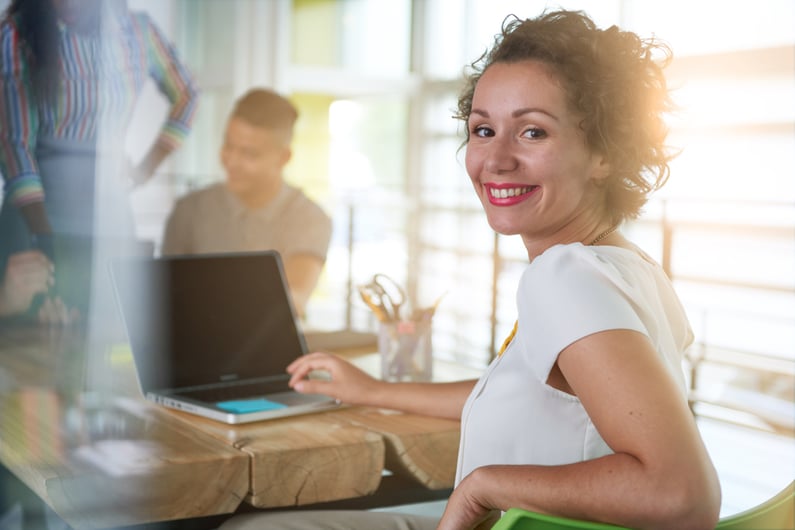 Conquer the Post-Pandemic Travel Sector with Low-code
The global pandemic has permanently changed the international tourism scene while playing up the need for seamless online services. Travel operators need to adapt to these dynamic market changes quickly. Low-code technology can help you launch the solution you need to conquer the new market in record time. Much like Lapland Safaris, you too can harness eSystems' superpowers during the low-code development process.
We can accelerate your organizational change by designing a new system from scratch or improve your existing system to facilitate your digital transformation. Expert consultation during the early stages saves precious time while guaranteeing fast and credible results.
Ready to transform your travel firm and bulletproof your operations in a post-Covid-19 market? Get Started today! Our crack team of experts is eager to champion your technological shift with low-code.
WRITTEN BY: Sami Kovanen | Chief Customer Officer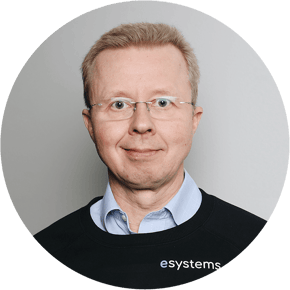 Sami Kovanen
Sami is an experienced and pragmatic sales lead with high energy and a proven sales track record. He specializes in establishing, developing, and managing customer relations and sales operations. Contact: +358 432 004 022