TRANSITION TO DIGITAL ASSET MANAGEMENT
Legacy applications and processes are the place to start. Through our Legacy Modernization service, we will review your top legacy applications and make recommendations for:
Creating optimized CX using the Live Style Guide
Human-Centric Access Control: the ability to restrict access rights to software based on user's credentials and needs.
Building reusable digital assets with low-code
Leading business process automation using Workato
Managing application retirement or replatform
THE MODERNIZATION JOURNEY
Business applications that support internal business processes are often developed using different technologies and often in silos. A typical business process will use multiple applications, emails, spreadsheets, and manual efforts to complete. Sound familiar? We can help you kickstart your modernization journey.
Not all applications need modernization! We take a step-by-step approach to analyze your current application portfolio to bridge the gap between where you are and where you want to be. You choose the projects which will provide immediate value for your business and we deliver fast.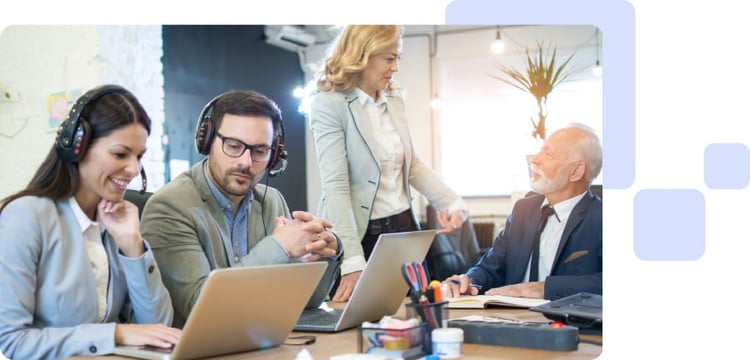 HOW ESYSTEMS CAN SERVE AS AN ASSET FOR YOU
Our legacy application modernization service is focused on:
Automating business processes
Creating a consistent customer experience across your enterprise
Producing and using reusable Digital Assets
Leveraging technology advancement
Reducing the cost of ownership
We understand that your core systems are mission-critical and have been running successfully over many years. Our focus on business process automation allows you to significantly increase your business efficiency and customer/end-user experience. The next phase of the modernization process is to repeat these stages with your existing customer-facing solutions.
With our modernization solution approach, we will provide recommendations for:
Legacy systems retirement
Risk remediation
Reducing the cost of ownership
Digital Asset identification
Leveraging technology advancement
BENEFITS FOR YOUR COMPANY'S FUTURE
The key benefits of our legacy modernization service include a roadmap for achieving: